The Americans – KGB undercover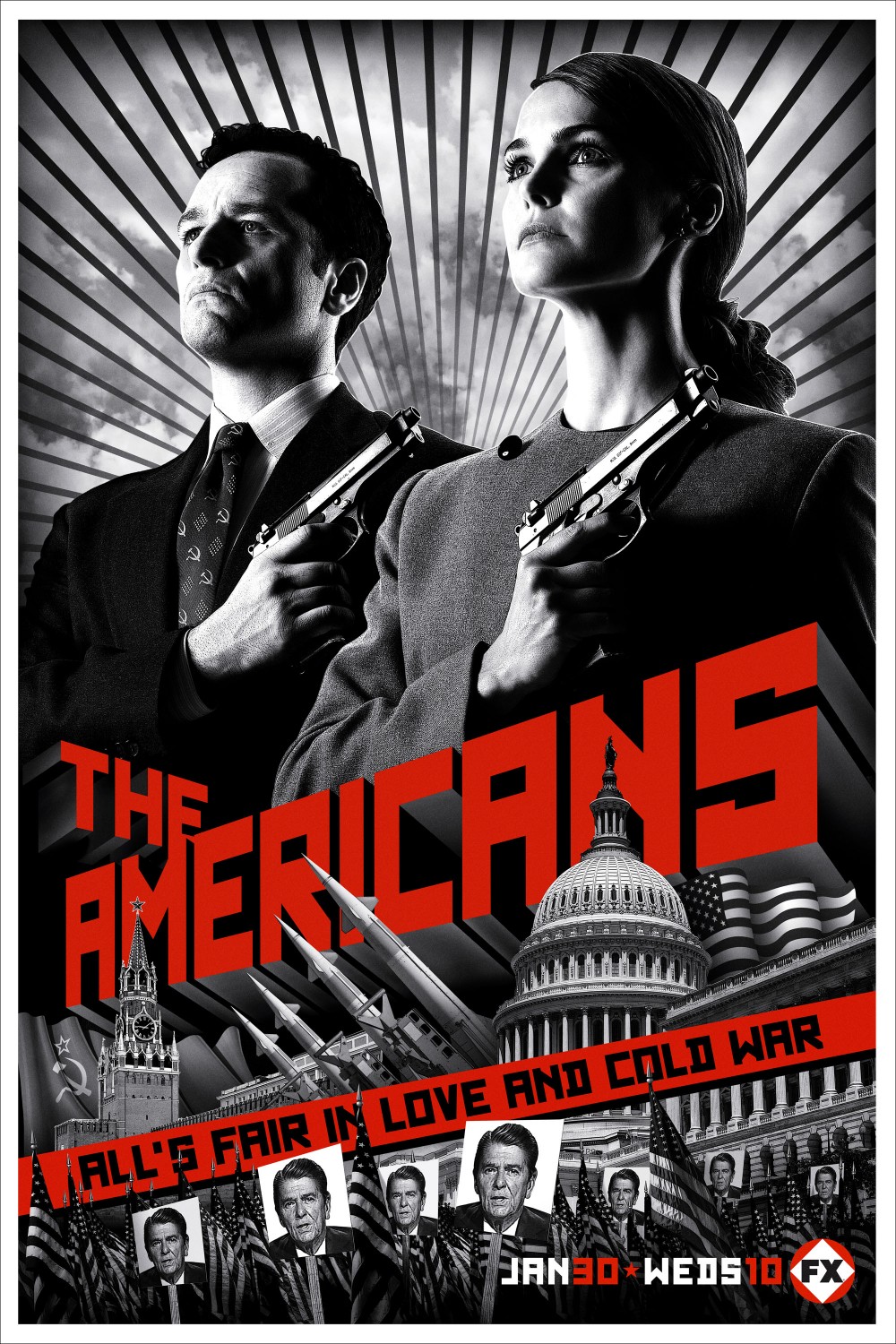 Numera är det tre serier jag följer i USA-tempo. Glee, som jag följt i fyra säsonger. Nashville, som är inne på sin första säsong, den började i höstas och har precis fått upp ett riktigt bra tempo och jag längtat till nästa veckas avsnitt. Och det senaste tillskottet är The Americans. Hittills har det visats två avsnitt och jag är fast! Att det är fyra dagar till nästa avsnitt visas gör mig lätt otålig. Jag vill ju veta hur det går!
The Americans utspelar sig i området kring Washington D.C. i början av 80-talet mitt under kalla kriget och handlar om en helt vanlig amerikansk familj, där föräldrarna egentligen är KGB-agenter som spionerar på USA. En dramaserie som kombinerar relationer, politik och historia på ett snyggt sätt! Jag rekommenderar den varmt.
---
---